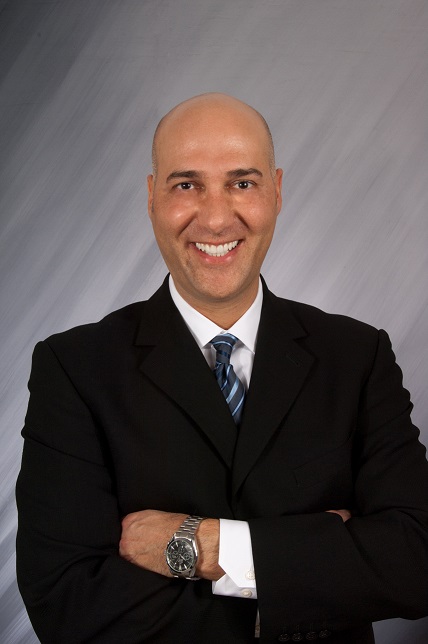 Dr. Ara Nazarian is certainly a well balanced person.  Notice I didn't say dentist.  To put a label and classification on such a man is to do an incredible injustice.  Renaissance Man might come the closest, but still that is a label.
One thing is for certain.  We have only seen the beginning from this individual.  Even though his teachings and treatments have touched thousands of lives, both patient and professional, he is only "jogging" at this time due to his commitment to his young family.  Once they have spread their wings and launched their own careers, only then will we see what amazing final products will come from his imagination.
A Michigan native, he attended the University of Michigan for my undergraduate studies in microbiology and completed my dental education at the University of Detroit-Mercy School of Dentistry. Upon graduation from dental school, he enlisted in the US Navy. His first year consisted of an AEGD (Advanced Education in General Dentistry) residency allowing him to further his education in the various disciplines of operative, endodontic, periodontic, and surgical dentistry. The last 2 years of his military commitment was completed in Twenty Nine Palms, California, where he focused on comprehensive dental treatment for the Marines.
Returning to Michigan, he worked as an associate for 2 years, gaining insight into the business aspect of dentistry. Shortly after that, he opened his practice, named Premier Dental Center, from scratch, focusing on comprehensive and restorative care.
Within the last decade, he has had the opportunity to consult with a variety of dental manufacturers, assisting them on product development and enhancement. In fact, in 2002, he created the DemoDent® patient education model system that is distributed worldwide through a variety of dental suppliers. Most importantly, he has had the honor of being able to share his passion of full-mouth rehabilitation, cosmetics, and implant dentistry by educating fellow dentists globally via lectures and seminars. Recently, he established the Reconstructive Dentistry Institute to help set and elevate the standard of care in all areas of dentistry, ranging from single-implant placement to full-mouth reconstruction using a hands-on approach.
His interests with implant dentistry started more than 14 years ago with the application of small-diameter implants for denture stabilization. I, myself, took that course about 10 years ago and was astonished at the precision of his surgical technique.  To date, He has personally trained several thousand dentists in this treatment. Having already restored traditional implant restorations, his goal was to seek formal education on the placement of traditional implants as well as the grafting necessary to build the foundation for complicated cases. In order to fulfil this desire, he enrolled at the Misch International Implant Institute, led by the world-renowned Dr. Carl E. Misch. With its well-trained faculty, the institute provided him with the most progressive and documented information on bone grafting as well as implant placement and restoration through education that is based on research. In addition to this program, he also received training in rotary endodontics, cone beam computed tomography (CBCT) analysis and treatment planning, short-term orthodontics, sedation dentistry, full-mouth rehabilitation, minimal preparation veneers, and maxillofacial prosthodontics through a variety of teaching institutions and courses.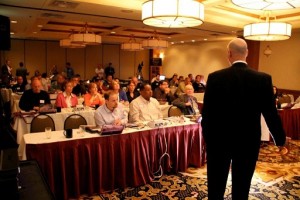 Reconstructive dentistry is probably the broadest and most inclusive term used to describe the concept of replacing, rebuilding, or creating, for the first time, the elements and relationships between teeth, the upper and lower jaws, and overall facial structures. In order to provide this type of care, his practice is not limited to implants. As a general dentist, his goal is to utilize a wide variety of dental services, such as restorative, endodontic, periodontic, and prosthetic care, in order to produce the precise outcome desired, with no exceptions. However, he does rely on specialists to provide a team approach to patient care if it is needed.
When he is not in the office providing dentistry for his patients, lecturing to fellow dentists around the world about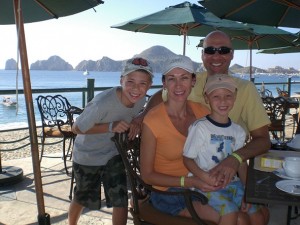 the latest techniques in dentistry, or learning about new dental materials, he prefers to spend his free time with his wife and two sons. His hobby is to enjoy their love and company at home, away on vacations, or skiing and traveling. Now is the time to enjoy them, since they are still very young. Later on, when they are at college, and Dr. Ara can focus his attention on our profession improvement…
One can only imagine.